It's the first weekend of June and summer weather is here, so let's kick off the month right with a jam-packed, fun-filled weekend. Bay View Gallery Night is back. You can enjoy a day with your pup at Hops & Hounds. Sample brews at this year's Lager & Friends. Indeed Brewing will be kicking off summer with its event Electric Love. The Cannabis Expo is in town. The Family Drive-In Movie will have two movie screenings. Pridefest is back just in time for pride month. Hop on your bike and support local arts at the UPAF Ride for the Arts. The musical "Charlie and the Chocolate Factory" is in town for one week. The Brewers and Lakeshore Chinooks have home games. Milwaukee Rep and Milwaukee Symphony Orchestra have performances. We are just scratching the surface of what you can check out. Dive into our guide to see what else this weekend holds!

FRIDAY
BVGN 

Come to Bay View to check out this celebration of local art, music, business and community. If you check out the surrounding local businesses in this area, you will find art exhibits, photography displays, live music and DJ sets, food and craft vendors and so much more. This time around they will even have Jazz Fest happening at different venues. You can check it out from 5 p.m. to 10 p.m.

TRIBUTE NIGHT

Make your way over to The Northern Lights Theater to hear the music of Metallica. The tribute band One, which has two members that have toured with Metallica back in the '90s as techs, will take you through their extensive discography at 8 p.m. this Friday night. Get ready to sing along and rock out! 

DEAD MAN'S CARNIVAL 

After a long hiatus, The Dead Man's Carnival is back at The Miramar Theatre. Witness this Vaudeville experience by seeing the spectacle of magic, jugglers, aerial gymnastics, fire performance and more.          

ORVILLE PECK 

This country superstar is headed to MKE. Get ready to see his fringed mask and hear his deeply personal lyrics this Friday. The Nude Party opens the night at 8 p.m. Get your tickets here! 

JUNE JOURNEY FLICKS

This month, Times Cinema will be diving into a new series called June Journeys, which will pay homage to films that celebrate the great American road trip. To kick it all off, you can see a screening of the Coen Brothers' 2000 classic, "O Brother, Where Art Thou?" There will be a screening at 6:30 p.m. 

PHOEBE BRIDGERS

Known for smashing her guitar on SNL and for her grammy-nominated album, "Punisher," this singer-songwriter will be making a stop in MKE as a part of her North American run of the Reunion Tour. You can catch it at the BMO Harris Pavilion. Charlie Hickey will open the night at 8 p.m. Get your tickets here: https://www.bmoharrispavilion.com/concerts

FIRST FRIDAY SALSA SOCIAL

And, it's officially back! Every first Friday of the month, the Delaware House turns into a salsa sanctuary. Come to get lessons at 8 p.m. and then hang out after 9 p.m. to show off your new moves. The cost is $15.
CONCERT CRUISE

Hear the music of Iron Maiden from the tribute band Aces High. They will play all their classic hits all while aboard the Milwaukee Boat Line. The boat will leave the dock at 8:30 p.m. sharp.


Partner Pick
Harley-Davidson Museum's Bike Night
This and every Thursday, the Harley-Davidson Museum hosts their Bike Night concert series, featuring free live music and food and beverage specials from 5 – 9 pm. All wheels are welcome and the full lineup can be found here.
SATURDAY
HOPS & HOUNDS 

The East Side is going to the dogs (in the best way possible), hosting Hops and Hounds for all two-legged and four-legged friends this Saturday, brought to you by B93.3, Dogtopia and East Side BID. From 11 a.m. until 6 p.m., you can enjoy shopping from more than two dozen local vendors on site, face painting, henna tattoos, caricature drawings and psychic readings for your doggos, food, drink and live music. However, the star of the event is the Hops and Hounds tasting tour. For $20, 21-and-older attendees can purchase a passport scoring them up to 15 drink samples from several East Side establishments, including AXE MKE, Beans and Barley, Crossroads Collective, Hacienda Beer Co., Hooligans and many more. Four-legged friends won't be left out of the tour's fun, either, as pups along for the ride will receive samples as well … of complementary dog treats. 

LAGER & FRIENDS 

Each year that Gathering Place Brewing Company has hosted its great Lager & Friends festival, it has made a collab beer with one of the festival participants. This year, that partner is KC Bier Co. and will be happening this Saturday. Tickets are $55, including a take-home 16-ounce four-pack of the collaboration beer, a commemorative festival glass and unlimited sampling of more than 60 beers. Get your ticket and more info here: 

https://onmilwaukee.com/articles/lager-and-friends-collab-kc-beer

ROCKY LAPORTE 

You may know him from NBC's "Last Comic Standing," Showtime's "The Godfathers of Comedy" and some movie appearances. No matter how you know him, you can see him live at The Northern Lights Theater at 7 p.m. or 9 p.m. Tickets are still available for purchase here.

ELECTRIC LOVE 

Kick your summer off with Indeed Brewing. There will be food, beer galore, and live music. On site, there will also be the Bayside Plant Center Mobile Greenhouse Truck, Adventure Rock Mobile Climbing Wall, Milwaukee Boot Co, Indeed coloring wall and lawn games. It will be a day full of fun, so be sure to check it out!

CANNABIS EXPO 

Calling all cannabis enthusiasts to the Wisconsin Center this Saturday. From 10 a.m. to 4 p.m., you can join attendees, exhibitors and speakers, some being leading experts in the cannabis, CBD and hemp industry. It's one day only, so be sure to grab your tickets here to check it out:

https://wisconsincenter.com/events/wisconsin-cannabis-expo-2/

WALKER'S POINT POP-UP MARKET

It's Clocktower Antiques' first pop-up market! There will be a mix of over 30 vintage vendors & makers, food trucks and music. From 10 a.m. to 5 p.m., all of the indoor stores will be open, along with the pop-up market shops and food trucks. Grab your wallets and get ready to find some new pieces. 

NON-POP

This new event is back at Mad Planet. It will be a night of dance music, live painting, henna art and visual projections. Monetary donations for the event will go to MKE LGBT Community Center.! It all starts at 9 p.m. Cover is $7.

DRIVE-IN MOVIE 

With the weather finally improving, it's lights, camera, action for the big screen back outside with drive-in theaters reopening around the area. And while many of them are at least an hour away, the city of Milwaukee will also get to watch movies under the stars thanks to the return of Milwaukee Recreation's Family Drive-In Movie Night this Saturday. The night will screen two recent animated family favorites: "Sing" at 3 p.m., followed by Disney's "Encanto" at 5:20 p.m. Families can sign up to watch both movies or just one, with registration costing $20 per vehicle per film. Popcorn and water will also be served at the screenings, though attendees are also invited to bring whatever snacks they'd like. There is a rain date scheduled as well. See all the info here. 

SUNDAY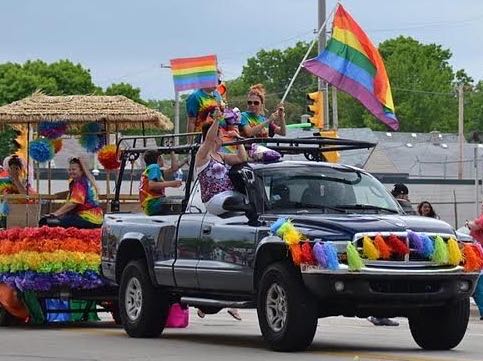 PRIDE PARADE 

Head on over to 2nd St. in Walker's Point to enjoy a mile of fun. It kicks off at 2 p.m. Be sure to wave and say hi to us as we ride past in our love bus. We will be passing out goodies! 
GET PIGGY WITH IT 

F Street Hospitality is hosting a fundraising event to support the work of The Leukemia and Lymphoma Society. It will take place this Sunday from 2 p.m. to 5 p.m. at Timmer's Resort. During the free event, a pig roast buffet will be available for $20 per person and guests can participate in a silent auction and a meat raffle as well as engage with outdoor games and live entertainment along Big Cedar Lake. Learn more here:

https://onmilwaukee.com/articles/cancer-benefits-pizza-man-and-timmers

UPAF RIDE FOR THE ARTS 

Ride with friends or solo to support local performance art organizations in Milwaukee with the UPAF Ride for the Arts. There will be a new route for the ride called the Hoan Loop Course and a new slow roll ride.  When you're all done riding for a good cause, there will be a finish line party you won't want to miss. Register here before it's too late: 

https://www.milwaukee365.com/event/2022-upaf-ride-for-the-arts/?_ga=2.224128091.1949750383.1654135326-1062976849.1624463120

ALOK 

They are an acclaimed writer, comedian, poet and public speaker. They use these talents to share work that explores themes of trauma, belonging and the human condition. Come check it out this Sunday at Turner Hall Ballroom. Tickets are still available here: 

https://www.pabsttheatergroup.com/events/detail/alok-2022

ANNIVERSARY PARTY 

Happy 14th birthday to the Milwaukee Brat House! Celebrate this milestone with them by enjoying tunes from a DJ and food from the pig roast. The party kicks off at 3 p.m.

GARDEN OPENING DAY 

The Villa Terrace's garden is officially open for the season. Come on by for a free admission visit to see the butterfly garden, the koi fish in the vasca and the greenery all around. You can enjoy this from noon to 5 p.m.

9TH ANNUAL VINTAGE CAR SHOW 

Five O'Clock Steakhouse will host its 9th Annual Vintage Car Show in its parking lot. The event will start at noon and will benefit Dryhootch Milwaukee and Milwaukee Homeless Veterans Initiative. Get all the details here:

http://www.fiveoclocksteakhouse.com/event/9th-annual-vintage-car-show/

PRIDE AFTER PARTY 

No need to be sad once the Pridefest is over, you can just head on over to Cactus Club to extend the fun a bit longer. The after party will feature six performers all from the area that will perform live music, drag and burlesque. Art vendors will be on site. Don't miss this variety show as it kicks off at 7:30 p.m. Get your tickets here!

ALL WEEKEND LONG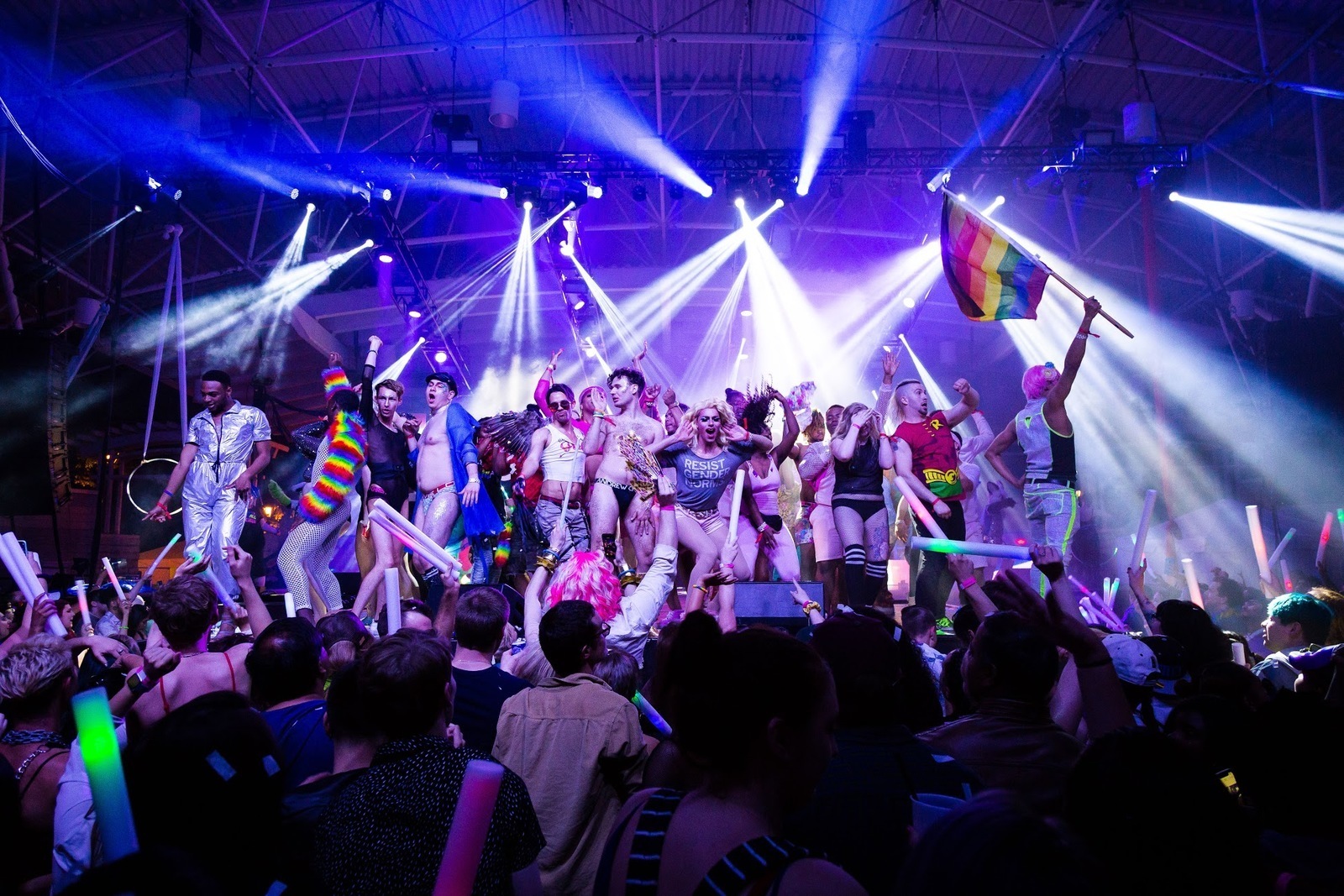 PRIDEFEST

PrideFest is back – and back in Pride Month! It's the first time it's been back in summer since 2019. The festival will last three days. During that time, you can head to the Summerfest grounds to enjoy DJs, drag shows, fireworks and more. Get the scoop here: https://onmilwaukee.com/articles/pridefest-2022

BREWERS 

The brew crew is back at the home arena. You can cheer them on as they take on the Padres all weekend long. Head on over to enjoy hot dogs, brews and hanging with fellow fans.

ART 64

The City of Wauwatosa and NEWaukee will host ART 64, a unique bracket-style live painting tournament on Friday and Saturday. This event will showcase 64 artists from across the country. The artists will have a set period of time to create their works of art on canvas. The grand prize winner will be announced at 7:45 p.m. on Saturday. See the full schedule here: 

https://onmilwaukee.com/articles/art-64-wauwatosa
REVOLUTION: THE MUSIC OF THE BEATLES 

Milwaukee Symphony Orchestra will be paying tribute to the Fab Four by diving into their discography. The orchestra will take on the Beatles' top hits, such as "Ticket to Ride," Penny Lane," "All You Need is Love, "Hey Jude," and more. While they play, a collection of rare photos, videos and animations displayed on the screen above. It's happening all weekend long, so grab your tickets here.

MURDER ON THE ORIENT EXPRESS 

Milwaukee Rep is back at it with a new production to close out their season. This time around you can see the story of eight suspects taking a thrilling ride. Detective Hercule Poirot will be aboard to see which suspect is the real murderer of this mystery. This live show is an adaptation of Agatha Christie's masterpiece that is filled with twists and turns. Come check it out at Quadracci Powerhouse. Tickets are available here: 

https://milwaukeerep.com/shows/show/agatha-christies-murder-on-the-orient-express/

NATIVE PLANT SALE 

The Wehr Nature Center will be helping you start your gardens with their sale. You can buy anything from seeds to plants, specifically suitable for Wisconsin. It's happening from 9 a.m. to 3:30 p.m. this Saturday and Sunday. 

LAKESHORE CHINOOKS 

Our minor baseball team of Mequon, WI will have games Friday and Saturday for you to go cheer them on. The schedule and tickets can be found here.

CHARLIE AND THE CHOCOLATE FACTORY 

For one week only, you can see this classic tale from Roald Dahl come to life with this new musical. It features the songs from the original film, "Pure Imagination," "The Candy Man," and "I've Got a Golden Ticket," along with a new score from the songwriters of Hairspray. Come check it out while you have the chance! 

©2022, OnMilwaukee

https://onmilwaukee.com/articles/weekend-preview-june02-june05