Reviews and recommendations are unbiased and products are independently selected. Postmedia may earn an affiliate commission from purchases made through links on this page.
Article content
Spring is the most welcome season. This year, she deserves the red carpet treatment! Getting down and dirty, so to speak, in the garden, on the terrace or balcony feeds one's soul.
Article content
The May long weekend is traditionally when annuals and tender veggies are planted. However, if you got busy and did it all this past weekend, you are probably disheartened. Savvy Calgary gardeners wait until June 1 as, by then, frost isn't as worrisome.
As in life, one should always have a plan. Try to resist buying all the plant material you see without being mindful of the conditions they need, the space you have, the look you want, your budget and the givens you cannot change (ie: sun exposure, wind, pets and maintenance.)
The importance of good soil cannot be overstated. Don't use soil from the garden in containers. It's too heavy and can bring insects and disease. Replace last year's container soil with new potting mix. Most mixes have the requirements that plant material needs, but adding small quantities of coffee grounds, tea leaves and crushed eggshells certainly is worth the effort.
Article content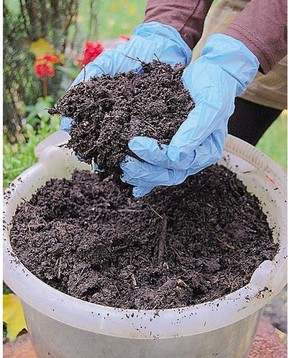 Most of our soil in Calgary is alkaline with a pH of 7.5-8. Herbs that do well in alkaline soil include lavender, parsley and oregano. Veggies include asparagus, beans and garlic. Perennials include Jacob's ladder, bearded iris, columbine, daylilies, delphinium, hosta, shasta daisy and yarrow, to name but a few. Fruit trees and shrubs that produce fruit (eg: blueberries) prefer acidic soil. You can find pH testing kits readily available at garden and box stores, but if you want to channel your grade-10 science class, do your own testing. Combine two tbsp of soil with ½ cup of vinegar in a bowl. If it fizzes, you have alkaline soil. Acidic soil will fizz when you place two tbsp of soil in a bowl, moisten with distilled water and add ½ cup of baking soda. If neither test fizzes, your soil is neutral.
Article content
Perennials, except peonies, should be divided or thinned out now. Peonies are a fall task. Dead wood on shrubs and roses should be cut out, but leave lilacs alone, except for suckers, until right after they have bloomed. And don't wait too long to prune lilacs as they start producing fresh buds for next year's flowers right after blooming. Tree branches crossing each other and rubbing should be removed.
It's too late to sow seeds outdoors now, except for sweet peas, as most annuals and perennial seeds need to be sown six to eight weeks indoors. You can probably plant the containers and pots but watch the weather as finicky annuals – begonias for example – will go to mush in lower single-digit temperatures. Pansies are foolproof. Make sure to harden off (acclimatize) your newly purchased annuals. Three or four days of inside/outside will do it.
If you're a first-time gardener slightly daunted by it all, go with the tried-and-true container planting of a dracaena spike for height, geraniums for filler and lobelia for the spiller. Deadhead (cut off) spent blooms. Lobelia disappoints in late summer, so give it a hard haircut.
To quote Margaret Atwood, "In the spring, at the end of the day, you should smell like dirt."
https://calgaryherald.com/life/gardening-a-spring-settles-in-its-off-to-work-we-hoe